We think people should wear trending tattoo styles like accessories in 2023! At Tat Bar Temporary Tattoo Studios we are always on the lookout for the next big trends and the most current styles in tattoo culture. Check out our list of trending tattoo styles to consider testing out at Tat Bar.
Minimalist tattoos: These tats are simple and understated designs, often featuring basic shapes, lines, and lettering. We have many to choose from like the vines from our Botanicals Collection.
Blackwork tattoos: Bold, graphic tattoos that use black ink to create abstract, geometric and floral designs.
Watercolor tattoos: Colorful tattoos that mimic the appearance of watercolor paintings, often featuring blurred or bleeding edges.
Neo-Traditional tattoos: An updated version of the classic American Traditional style, featuring bold lines, bright colors, and cartoon-like imagery.
Handpoke tattoos: A traditional technique in which the tattoo artist uses a single needle to hand-poke the design into the skin.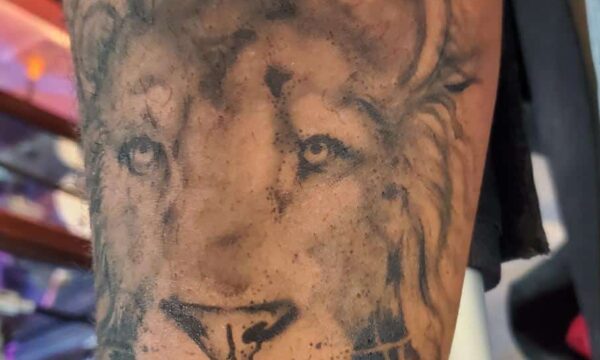 These are just a few examples of the many styles that have become popular in recent years. Tattoos are highly personal and the style that is right for you will depend on your individual tastes and preferences. We offer a wide array of designs that fit current tattoo trends.
---